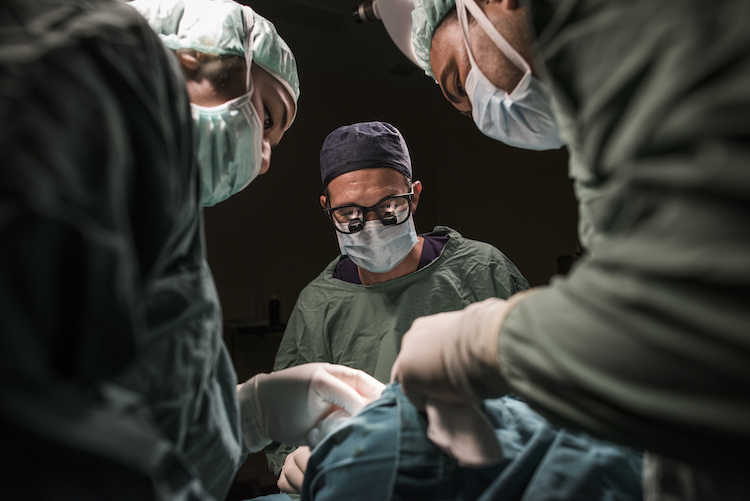 Plastic surgery can help us feel more confident about ourselves but it is more than skin deep. It can also restore function to our bodies and rebuild lives.
Surgeons from Australia and New Zealand generously volunteer their expertise with Interplast to provide reconstructive surgery to people in the Asia Pacific region.
An observer who accompanied one of these volunteer surgical teams on a recent visit to Tonga describes how this unique experience impacted him.
"The biggest challenge was trying to come to grips with the fact that I am so fortunate that I was born in a country such as Australia where medical assistance is so readily available. But the people of Tonga, purely because of where they were born, do not have the same access to medical care. It was so sad to see children of two and three years of age with untreated cleft lip or palate, or a 17-year-old boy with untreated burn scar contractures on his hand from a burn when he was two years old, unable to get work as a carpenter because he couldn't grip. We just do not see these problems in Australia as they are so readily treated here.
With this experience of witnessing a surgical program first hand…I feel I will be able to share the miracle that these amazing surgeons manage to do along with their team of anaesthetists and nurses, as well as allied health professionals.
It was a real honour to…see the great teamwork which is such a necessary part of making the job successful.
Find out more about the life-changing work of Interplast at Interplast.org.au.
Photo credit: Woodrow Wilson / Clinical Imaging