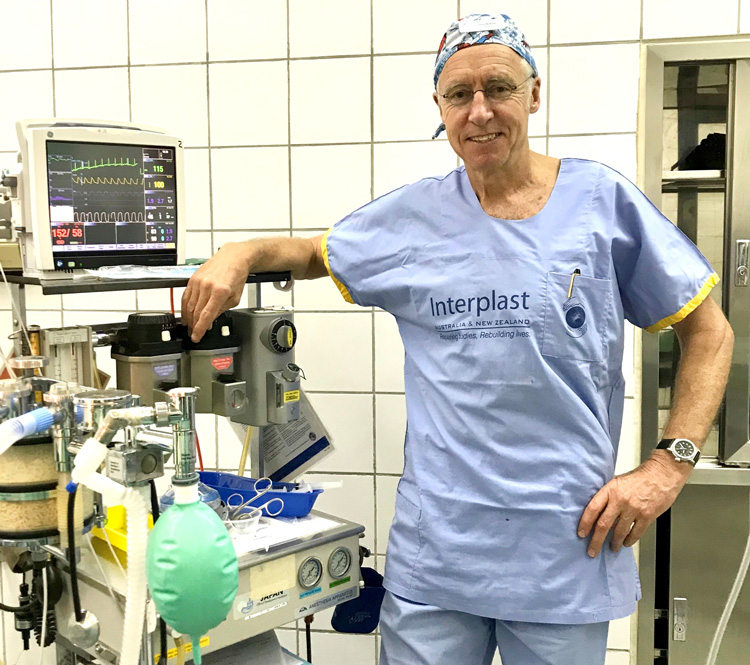 Thanks to the Rotary Club of Balwyn, Interplast surgical patients will continue to benefit from a new anaesthetic monitor during surgery.
In the last financial year, over 600 patients underwent surgical procedures during Interplast programs. A high level of anaesthetic monitoring is vital for safety and positive surgical outcomes.
While Interplast surgical training programs use locally available medical equipment where possible to ensure the techniques and skills taught are sustainable locally, there are many locations where this high level of anaesthetic monitoring is unavailable. In these cases, Interplast volunteer teams bring the equipment and supplies required to ensure that patients can be treated safely and effectively.
Anaesthetic monitors supplied by Interplast are in service for around 10 years. The Rotary Club of Balwyn has generously funded the purchase of a replacement monitor, the Carescape Monitor B450.
The lightweight bedside monitor is easily transportable and can be re-calibrated, sterilised and repacked for the next program. Its accompanying accessories enable it to be used for paediatric and adult patients.
The monitor was sent on its inaugural program in November, with a volunteer surgical team in Baguio in the Philippines. This program was supported by Rotary District 9810.