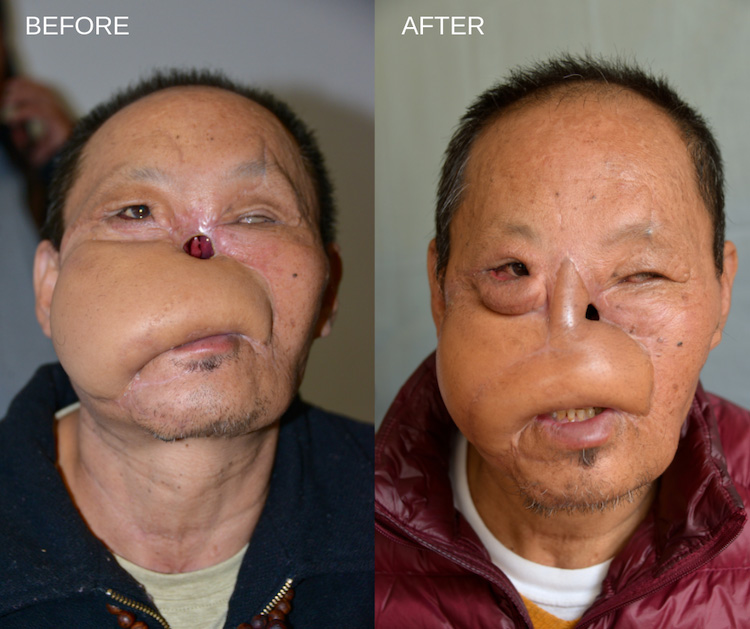 Two years ago, Tsagay was mauled by a bear. He lost his nose, was blinded in his left eye and had a large hole in his face. After the trauma, he received a skin graft on the right-hand side of his face by local surgeons in India.
He knows that he is lucky to be alive, but he has lost his independence and his ability to provide for his family when he returned to his home country of Bhutan. The sight in his remaining right eye was hindered by scarring and he had great difficulty eating. Tsagay was fully dependent upon his family.
Doctors at Jigme Dorji Wangchuck National Referral Hospital in Thimphu connected Tsagay with an Interplast volunteer surgical team during a visit in Bhutan. Together, they began to reconstruct Tsagay's nose and assessed his need for future surgery to debulk the existing skin graft and release the scarring to his right eye.
"Prior to surgery, I needed more assistance," Tsagay said.
"Now I can do more things independently."
Tsagay understands that he will require more surgery over time, but he is eager to come back.
"With Interplast, my treatment is getting better and I have an opportunity to a better life," he said.