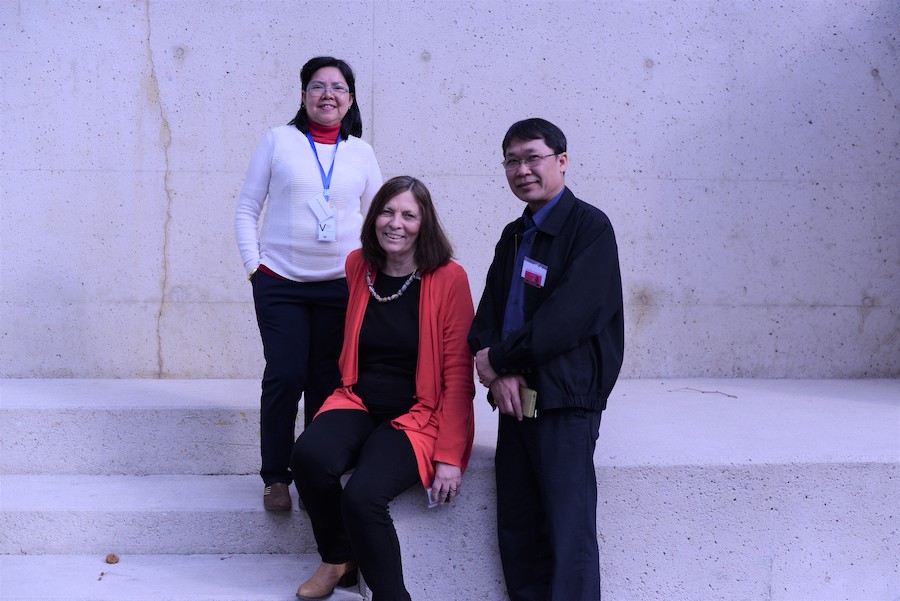 Dr Vanpheng Norasingh, Dr Boualy Vannavong and the anaesthesia team at Mahosot General Hospital are paving the way in anaesthesia in their home country of Laos.
Last month, Interplast supported a three-week observational placement for Boulay and Vanpheng in Melbourne, where they spent time at the Peter MacCallum Cancer Centre, observing pain clinics, ward rounds and procedures in the operating theatre. They met anaesthetists and pain specialists to discuss their work in Laos and pain management in Australia. This placement was generously supported by the Australian Society of Anaesthetists and Bridge the Gap Netherlands.
Vanpheng's experience with Interplast dates back to the late 1990s when she worked alongside volunteers, Dr Chris Lowry, Mr Harold McComb and Ms Kerry Westwood in Vientiane, and she continues to work with Interplast today.
"Over the years, Interplast volunteers have provided lots of guidance and practice for us," Vanpheng said.
"They prefer Laos doctors to learn by allowing us to do more while they supervise. This hands-on experience has been very valuable in my career development in paediatric anaesthetics, particularly when treating children with cleft lips and palates."
Boualy has also gained practical experience from Interplast volunteers, including new techniques in pain management.
"I am now a specialist in pain management, particularly in acute, chronic and cancer pain, as well as intervention in theatre," Boualy said.
Together, Vanphen and Boualy have embedded pain management in the curriculum for medical students, including subjects such as the use of opioids (e.g. morphine), epidural and other types of anaesthesia for short-term and long-term pain management, as well as extended surgeries for complex operations.
Seven years ago, Vanpheng and Boualy set up Laos' first pain management clinic.
"Prior to this, pain management was only applied in the recovery room," Vanpheng said.
From the clinic, Vanpheng and Boualy could service the whole hospital. Today, they are both deputy heads of anaesthetics at Mahosot General Hospital in Laos, responsible for a team of 12 anaesthetists. Their team now services the entire province.
Vanpheng and Boualy want the use of a multidisciplinary approach to patient care to become more widespread throughout Laos.
"We are achieving this step by step," Boualy said.