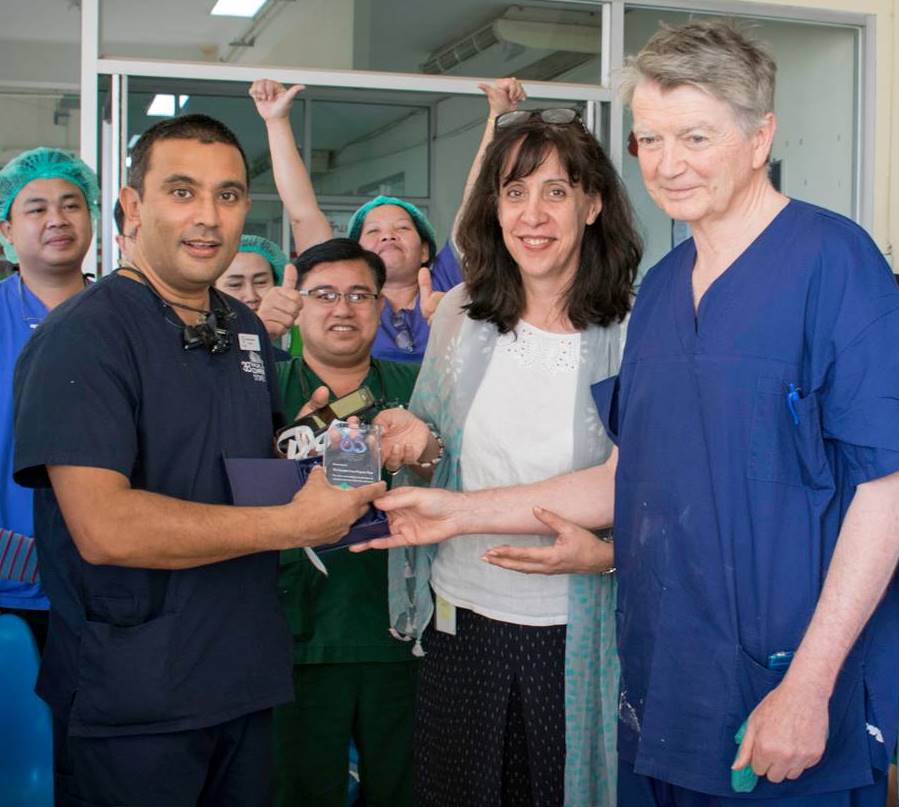 Our long-term commitment to Laos was recognised recently by the Australian Embassy, which presented our visiting volunteer team and local Laos medical team with a 65th anniversary award in recognition of their outstanding contribution to Australia-Laos relations in medical services.
The awards celebrate this year's 65th anniversary of formal Laos-Australian relations.
The Interplast volunteer team accepted their award during their recent surgical program visit, during which they provided more than 150 consultations and more than 50 free operations to Lao patients who otherwise may not have had access to surgery, or not been able to afford it.