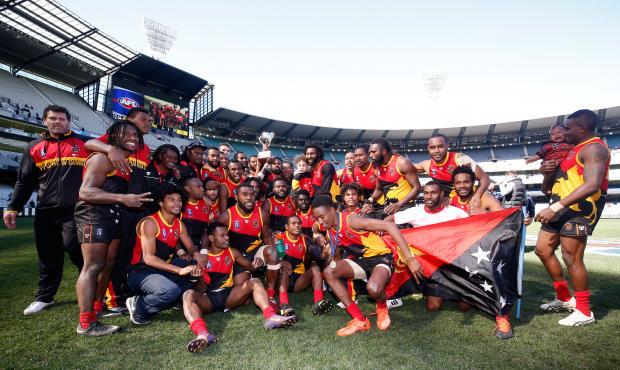 Last year we brought you the story of Laurie, an aspiring Australian Rules Football player from PNG. His sporting career was threatened by an injury that severed tendons and nerves in his right forearm.
An Interplast team operated on his arm, restoring the hope of following his dreams, helped by his passion for the game that motivated his commitment to his recovery program.
You can read the original story here.
Well, it seems that Laurie stayed true to his commitment. In mid-August, Laurie took to the field at the MCG to play for the triumphant PNG Mosquitoes team that won the AFL International Cup men's competition by one point against the New Zealand Hawks. Read the full story of the PNG Mosquitoes' win on the AFL website.
The team also got to appear on The Footy Show before the Grand Final. Watch some video, and see some photos.
We love hearing stories like this about how futures are changed and restored through our work.
If you have a story to tell, please email us on: contactus@interplast.org.au