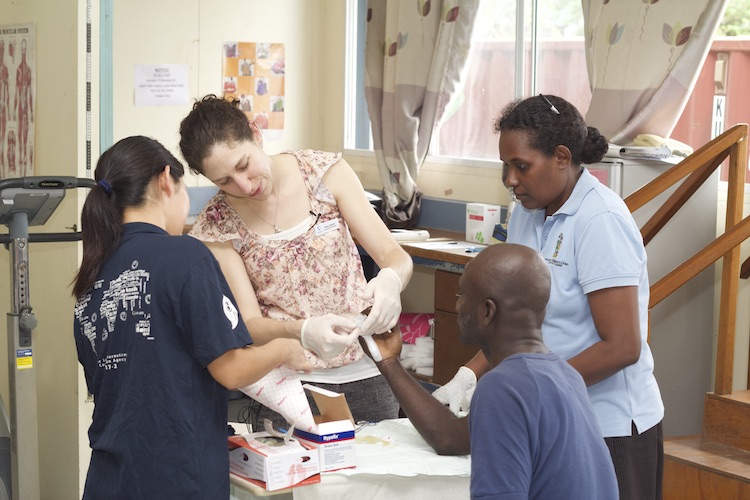 Billy is married with a family of five children, all in primary school. Two weeks before meeting Interplast's volunteer surgical and hand therapy team at National Referral Hospital in Honiara, Solomon Islands, Billy was attacked with a bush knife which severely cut his dominant right hand.
Without suitable treatment, this injury would have had a devastating impact on Billy's life and that of his family, as he would be unable to fish for food or cultivate their crops.
After local surgeons operated on his hand, Interplast volunteer hand therapist, Shirley Collocott, was able to teach Billy some techniques to rebuild the strength in his hand, enabling his hand to grip and function once again.
At the same time, local allied health specialists further developed their skills in hand therapy post-surgery.
Thanks to Rotary District 9780 and the Australian Government's Pacific Islands Program for supporting this program.